Home
JUDGES REPRIMAND SESELJ
Judge Antonetti's Trial Chamber says it lacks jurisdiction to consider Vojislav Seselj's motion in which he calls for 'rigorous disciplinary measures' against chief prosecutor Brammertz. The judges want Seselj to refrain from such requests in the future, as they, in the Trial Chamber's view, were an 'abuse of due process'. The Trial Chamber 'will not tolerate it', the judges insist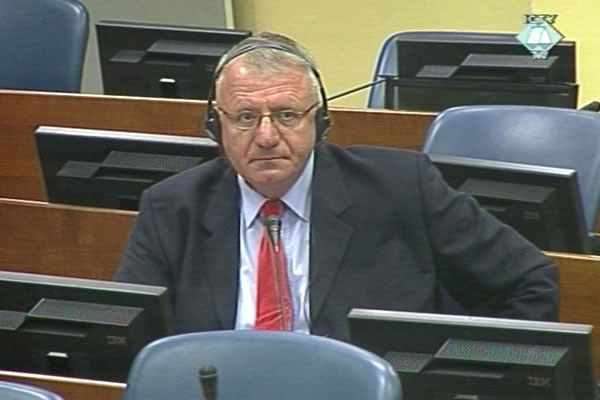 Vojislav Šešelj u sudnici Tribunala
The Trial Chamber led by the French judge Jean Claude Antonetti has declared it lacks jurisdiction to rule on the motion filed by the accused Vojislav Seselj in which he called for 'rigorous disciplinary measures' against chief prosecutor Serge Brammertz. In his motion, Seselj demands that the chief prosecutor's 'inappropriate conduct' be sanctioned. When he sought to revoke Seselj's provisional release and demanded Seselj's urgent return to The Hague, prosecutor Brammertz abused his powers, the accused argues.
In their decision, the judges note that the accused has already submitted similar arguments. On 13 January 2015, the Trial Chamber refused to consider those arguments, since the purported inappropriate behavior pertained to the powers vested in the Tribunal's chief prosecutor by the UN Security Council. The Trial Chamber still holds the same view, noting that it is not their task to review the prosecutor's mandate.
The judges have asked Seselj not to raise the issues that have already been adjudicated. It is an abuse of due process and the Trial Chamber will not tolerate it in future, the judges stress.
Presiding judge Antonetti submitted his separate but concurring opinion. The primary task of the Trial Chamber, the presiding judge notes, is to rule if the accused is guilty of the charges which include some of the gravest crimes committed in Vojvodina, Croatia and Bosnia and Herzegovina from 1991 to the end of 1993.