Home
PROSECUTION RESPONDS TO PERISIC: 'FINALITY' OF JUDGMENT IS NOT ABSOLUTE
The prosecution has responded to the motion in which Momcilo Perisic's defense asked the judges not to reconsider Momcilo Perisic's acquittal because the judgment was 'final and certain'. The right to a 'final' judgment is not 'absolute' and shouldn't 'trump the manifest injustice' to the victims of the crimes in Sarajevo and Srebrenica, the prosecution argued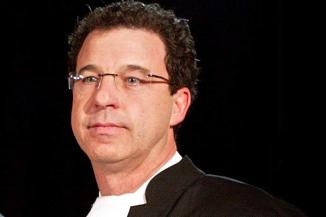 Serge Brammertz, chief prosecutor at the ICTY
The arguments presented by the defense don't undermine the need to reconsider the acquittal of the former chief of the Yugoslav Army General Staff Momcilo Perisic, the prosecution argues in its brief in response to the defense's motion. The prosecution again urged the Tribunal to reconsider the Appeals Chamber's findings on the 'specific direction' standard as a necessary element of aiding and abetting.
The reconsideration was essential because of the 'extraordinary nature' of this case, the prosecution states, and the need to prevent the obvious miscarriage of justice for the victims of the crimes committed by the Republika Srpska Army in Sarajevo and Srebrenica. Perisic was found guilty of aiding and abetting the crimes by the Trial Chamber and was sentenced to 27 years, only to be acquitted on appeal. The reasoning of the appellate judges was that his actions hadn't been directed to aiding and abetting the crimes but to providing support to the VRS war effort.
In his response to the defense's claims that the prosecution was merely rehashing the arguments already presented at trial and on appeal, Chief Prosecutor Serge Brammertz recalled that less than a year after the Perisic judgment, the Appeals Chamber in the case against the Kosovo Four 'unequivocally' rejected the controversial legal standard. In the Kosovo Four case, the Appeals Chamber reverted to the jurisprudence that had been in effect before the controversial judgment was rendered. The Tribunal's jurisprudence confirms that 'specific direction' is not an actus reus element of aiding and abetting, the prosecution notes in its brief. The prosecution disagrees with the defense's argument that this is a case of two Appeals chambers simply disagreeing with one another.
The defense's main argument against the reconsideration was that Perisic was entitled to 'certainty and finality' of the judgment. The prosecution argues that the interest in the 'finality' of the proceedings is not 'absolute'. There is an article in the Tribunal's Statute which allows the parties to call for a review of the judgment if new facts that would decisively affect the final decision come to light.
As the prosecution notes, Perisic's right to the 'finality' of the judgment shouldn't 'trump the manifest injustice' inflicted on the victims of the crimes in Sarajevo and Srebrenica. The Tribunal is entrusted with the mandate of insuring justice to the former Yugoslavia, and this included justice for the victims. The prosecution's task is to act "on behalf of and in the interests of the victims of crimes', the prosecution states. If the Appeals Chamber sticks to its judgment, the fulfillment of the Tribunal's mandate will be seriously undermined. The Appeals Chamber should reconsider Perisic's judgment to ensure the administration of justice and establish the balance between Perisic's rights and the rights of the victims, the prosecution concluded.