Home
KARADZIC WANTS TO CALL STAKIC AS HIS DEFENSE WITNESS
Judge O-Gon Kwon's Trial Chamber called on France to allow Radovan Karadzic's defense to interview former president of the Prijedor municipality and Crisis Staff Milomir Stakic, who was sentenced by the Tribunal to 40 years in prison for crimes in Prijedor. Karadzic intends to call Stakic as his defense witness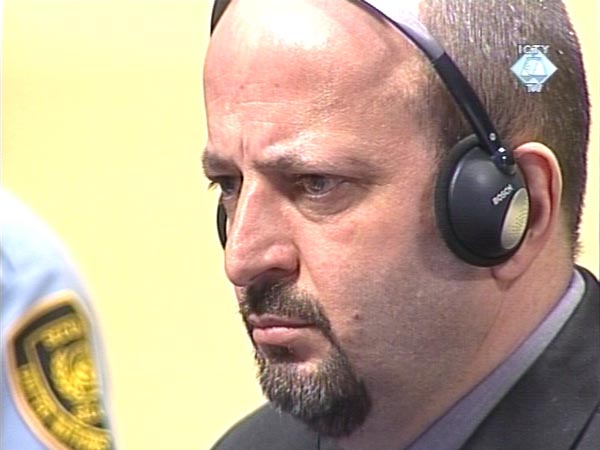 Milomir Stakic in the courtroom
The Trial Chamber with Korean judge O-Gon Kwon presiding called on France to allow Radovan Karadzic's defense to interview Milomir Stakic, war president of the municipality and crisis staff in Prijedor. The Tribunal in The Hague sentenced Stakic to 40 years in prison for the crimes in Prijedor and its notorious prison camps Omarska, Trnopolje and Keraterm in 1992. Stakic is currently serving his sentence in a prison in France.
In early March 2012 Karadzic sent a request to France to allow his legal advisor Peter Robinson to interview Stakic to decide whether he would give evidence in Karadzic's defense. When the French authorities replied that they would wait for an official request from the Tribunal before they made their decision, Karadzic asked the Trial Chamber to help him.
In July 2003, the Trial Chamber sentenced Stakic to life for the crimes in Prijedor. The Appeals Chamber commuted the sentence to 40 years in prison on 22 March 2006. Stakic was found guilty of persecution on political, racial and religious grounds, extermination, murder and deportation of non-Serbs in Prijedor municipality from April to 30 September 1992.
In early 2007, Stakic was transferred from the UN Detention Unit in Scheveningen to a prison in France where he will serve his sentence.