Home
RATKO MLADIC IN TRIBUNAL'S CUSTODY
Former commander of the VRS Main Staff has been transferred to the UN Detention Unit. He will be kept in isolation for the first few days, and will then be able to join the other detainees. Chief Prosecutor Brammertz will hold a press conference tomorrow. Mladic should have his initial appearance before an ICTY judge in the next two or three days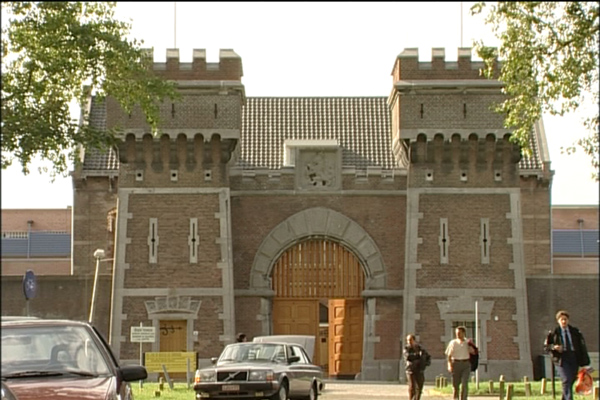 Detention unit in Scheveningen
Ratko Mladic, former commander of the Republika Srpska Army Main Staff, accused of genocide, crimes against humanity and laws and customs of war in Bosnia and Herzegovina, has been transferred to the UN Detention Unit in Scheveningen near The Hague today, the Tribunal has confirmed tonight.
The Serbian government plane landed at Rotterdam airport at 1945 hours, and taxied straight from the runway into a hangar, where the accused was formally handed over to the custody of the host country authorities. The host country is responsible for the transfer of the accused from the airport to the UN Detention Unit. Mladic remained in the hangar for almost one and a half hours. Two police helicopters then took off from the airport and at the same time, a police motorcade headed out: it is unclear which took Mladic to the UN Detention Unit, some 20 kilometers away from the airport. At around 2130 hrs, he was taken into the custody of the Tribunal.
Immediately after the intake, the Registry personnel read out to Mladic his rights and explained the basic rules in the Detention Unit and the procedure before the Tribunal. He will then receive the indictment and will be examined by the medical personnel from the medical service in the UN Detention Unit.
Chief Prosecutor Serge Brammertz and Registrar John Hocking will hold a press conference tomorrow at noon, and will then fly to New York where they are due to submit their semiannual report to the UN Security Council, on 6 June.
Ratko Mladic's initial appearance before an ICTY judge, where he will be invited to enter his plea on the counts in the indictment, will be scheduled in the next two or three days.
Photos