Home
PROSPER TO VISIT THE HAGUE TOMORROW
Yet another "misunderstanding" in the interpretation of public statements made by the American ambassador-at-large for war crimes.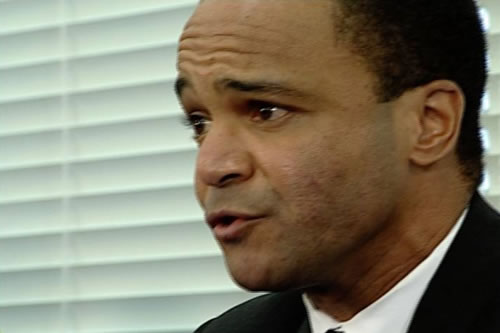 Pierre Richard Prosper, US special ambassador for war crimes
American Ambassador-at-large for War Crimes, Pierre Richard Prosper, will visit the Hague Tribunal tomorrow to talk to officials and check on the progress of the ICTY's completion strategy.
Last week, during Prosper's visit to Belgrade, the local media quoted a statement by him to the effect that if Ratko Mladic were surrendered to the Tribunal, other fugitives from international justice--including four generals charged with crimes against humanity in Kosovo--could be tried in Serbia. The Office of the Prosecutor, on the other hand, says that after the statement was made public, it received assurances from Prosper that it was a "misunderstanding" and that Washington's policy remains that all those accused of war crimes--including the four generals--must be arrested and turned over to the Tribunal.
Prosper's statement last week is not the first "misunderstanding" resulting from his announcements that if the "major" fugitives were arrested and handed over, others might be tried "at home"--in Serbia, Croatia or Bosnia and Herzegovina. Prosper mentioned this possibility for the first time last January, when he demanded that Belgrade arrest and surrender Ratko Mladic, Veselin Sljivancanin and Miroslav Radic to The Hague by 31 March 2003. He indicated at the same time that if that happened, most other cases could be referred to national courts.
This was interpreted as an offer of "amnesty" to other fugitives from international justice and an infringement on the Tribunal's independence; only its chambers have the jurisdiction to refer cases to domestic courts. Prosper claimed then that this was a "misunderstanding" and that Washington's policy remains unchanged.