Home
SAFE CONDUCT FOR BOZIDAR VUCUREVIC
The Trial Chamber guarantees to Bozidar Vucurevic, former Trebinje mayor, that he will not be arrested, detained and prosecuted in relation to an indictment issued in Croatia against him for the shelling of Dubrovnik. He will thus be able to travel to The Hague safely. Radovan Karadzic has called Vucurevic to testify in his defense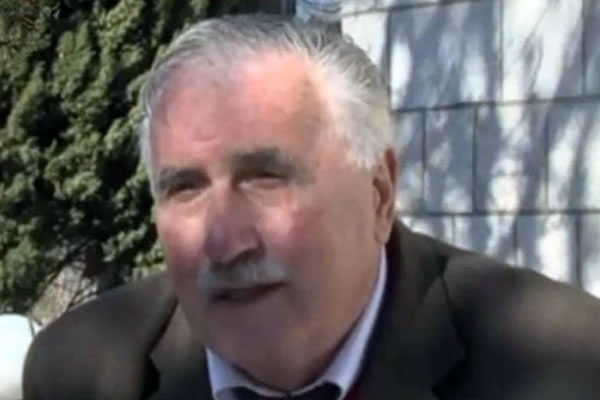 Bozidar Vucurevic
Judge O-Gon Kwon's Trial Chamber granted Radovan Karadzic's request to issue the so-called safe conduct to the former president of the Trebinje Crisis Staff Bozidar Vucurevic. The document will allow Vucurevic to travel from Bosnia and Herzegovina –where he currently resides – to The Hague, where he is expected to testify. The Trial Chamber guarantees to Vucurevic that he will not be 'arrested, detained and prosecuted or subjected to any other restriction' in relation to the indictment issued in Croatia against him.
In 2008, Vucurevic was indicted in Croatia for his part in the shelling of Dubrovnik. Vucurevic was arrested three days later at a border crossing between Serbia and Bosnia and Herzegovina, but was allowed to remain at large pending the decision of the Serbian judiciary on the extradition request filed by Croatia. Vucurevic crossed the border into BH and has remained there.


In its decision granting Vucurevic safe conduct, the Trial Chamber notes it was satisfied that his testimony was relevant and of probative value for Karadzic's defense. Vucurevic is one of the founders of the Serbian Democratic Party and spent a number of years on the party's Main Board. Karadzic wants to use Vucurevic's evidence to refute the allegations that he was responsible for the ethnic cleansing of parts of BH that the Serbs claimed as their own. The accused expects Vucurevic to confirm his case that the 'Serbian Democratic Party never advocated the policy to expel Muslims and Croats' and that such steps were never taken in Trebinje during the war.
The former mayor of Trebinje is scheduled to testify on 25 March 2013.