Home
PROSECUTION WILL CONSIDER A MOTION FOR A REVIEW OF GOTOVINA AND MARKAC JUDGMENT
Five days after the Appeals Chamber delivered its judgment acquitting Croatian generals Ante Gotovina and Mladen Markac with a three-to-two majority, the Tribunal's chief prosecutor Serge Brammertz issued a statement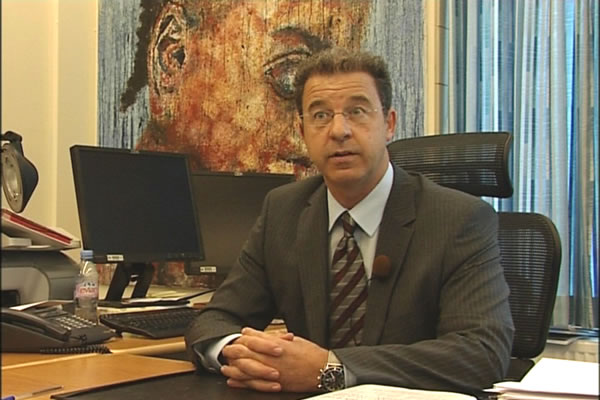 Serge Brammertz, chief prosecutor of the Tribunal
On behalf of the Office of the Prosecutor and victims whose ordeal 'has not been acknowledged' chief prosecutor Brammertz expressed his disappointment with the outcome of the appellate proceedings. Brammertz indicated his office would 'consider' filing a motion for a review of the appellate judgment. Under the Tribunal's rules, a motion for review can be filed one year after the appellate judgment is rendered, if the parties can show there are new facts that they were not aware of during the appellate proceedings.
The Tribunal's chief prosecutor indirectly urged Croatia to start prosecuting crimes committed during Operation Storm using the evidence that the OTP in The Hague will place at its disposal. Brammertz expressed his hope that the Croatian judiciary would 'live up to its obligations'.
Brammertz finally urged the Tribunal to 'reflect' on the issues raised in the dissenting opinions of judges Pocar and Agius about the application of 'coherent standards' in the appeals proceedings and 'giving appropriate deference to a trial chamber's factual findings'. Such a reflection, in Brammertz's view could be a 'catalyst to further strengthening the international justice system'.
Here is the full version of the chief prosecutor's statement.