Home
KARADZIC HOPES ORIC MIGHT HELP HIM
Former Bosnian Serb president has filed a motion asking the judges to issue a subpoena to Naser Oric, compelling him to testify in his case. According to Karadzic, Oric's testimony may help prove the defense's case that in the summer of 1995 the Bosnian government 'sacrificed Srebrenica' and that the order to attack the enclave was justified by military necessity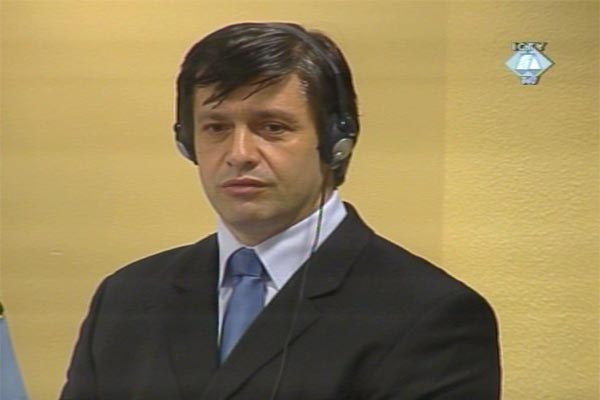 Naser Oric in the courtroom
Radovan Karadzic believes that former commander of the troops in Srebrenica Naser Oric could help him refute the prosecution's allegations about the genocide in Srebrenica. After Karadzic contacted Oric's legal representatives, he was told that Oric refused to be interviewed or to testify in The Hague. Oric believes that some answers may incriminate him in respect of an ongoing investigation against him in Republika Srpska.
The accused has submitted a motion to Judge Kwon's Trial Chamber, asking the judges to issue a subpoena to Naser Oric, compelling him to testify. Karadzic wants Oric to give evidence on 5 February 2013.
Listing the issues on which he would want to question Oric, Karadzic offers a good number of answers. Karadzic says that the former commander of the Srebrenica forces could say that Srebrenica was never demilitarized and that the Bosnian troops in town had heavy artillery. Karadzic also thinks Oric could say that in early 1995 a large quantity of arms was smuggled to Zepa on a helicopter and from there on to Srebrenica. Oric could say that attacks were launched from the enclave on the Serb forces around it. The Serb villages were also attacked; on the eve of the onslaught on Srebrenica by Mladic's troops, 'many civilians were brutally killed in these attacks', Karadzic argues.
Finally, Karadzic contends that Oric will help him prove that the Bosnian authorities 'sacrificed Srebrenica and its residents' as part of a "greater strategy to obtain parts of Sarajevo it coveted as part of an eventual settlement to the war".
The accused believes that Naser Oric's evidence could help him corroborate his case that in the summer of 1995 he, as the Bosnian Serb president, had a 'legitimate military reason' to attack Srebrenica. It is the prosecution's case that the attack was part of the joint criminal enterprise aimed at the annihilation of the Muslim population in the enclave. From 1992 to 1995, Oric was commander of all the forces in the town and could also testify about the BH Army structure from the lowest to the highest levels, Karadzic notes in his motion.
As regards the risk of self-incrimination for the witness, the accused says he will not oppose an order of the Trial Chamber preventing the use of Oric's answers against him in other cases; if necessary, parts of Oric's testimony may be heard in closed session. Karadzic has proposed to the Trial Chamber to issue a binding order to the authorities in Sarajevo who will then forward it to Oric.