Home
PAPOULIAS WILL NOT TESTIFY AT KARADZIC TRIAL
The Trial Chamber rejected Karadzic's motion to issue a subpoena to former Greek president Karlos Papoulias, compelling him to testify in the defense case. Karadzic wanted Papoulias to testify about what Karadzic told him in 1994 and 1995 about the first massacre at the Markale market, the capture of UN soldiers and his wish to participate in peace negotiations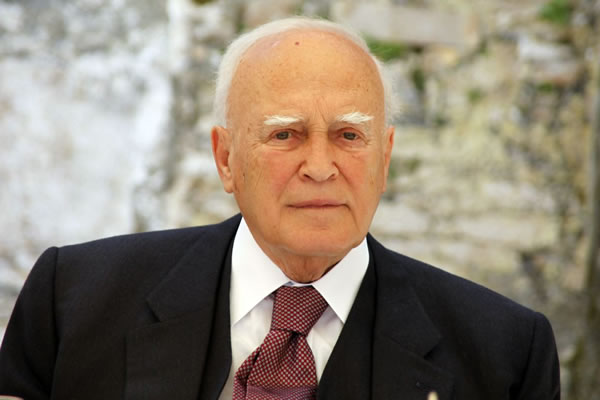 Karolos Papoulias
Judge O-Gon Kwon's Trial Chamber dismissed Radovan Karadzic's request to issue a subpoena to former Greek president Karlos Papoulias; Karadzic wanted him to testify for his defense. Karadzic filed the motion after his legal representative Peter Robinson was unable to interview Papoulias on several occasions. The accused wanted the Chamber to order Papoulias to meet Robinson or face sanctions, but the Trial Chamber dismissed the request.
Karadzic expected Papoulias to confirm in court Karadzic told him in their conversations in 1994 and 1995 that Serbs 'are not responsible' for the first Markale massacre and that UN members used as human shields in the Bosnian Serb military facilities during the first NATO air strikes in 1995 were 'prisoners of war'. Karadzic also wanted Papoulias to affirm that Karadzic "expressed his desire to negotiate for a peaceful settlement based on the Contact group's plan". Karadzic invoked the friendship between Republika Srpska and Greece, expressing his belief that everything he said to the then Greek president should be accepted as unadulterated truth because he wouldn't really lie to one of the few friends he had at that time.
The Trial Chamber said in its decision that Karadzic's meetings and conversations with Papoulias were 'strictly diplomatic' and that Papoulias didn't have 'any direct knowledge' on the Markale incident and the capture of UN soldiers. Papoulias could therefore not testify "on the truth of" Karadzic's statements. The Trial Chamber was not convinced that Papoulias' evidence would essentially contribute to Karadzic's defense. As for the Contact Group plan, the judges found there was other evidence the defense could rely on, such as Karadzic's public statement after his meeting with Papoulias. Karadzic's associates also attended Karadzic's meetings with Papoulias and the defense could call them to give evidence about those issues if it wanted to, the judges added.
The Trial Chamber again noted that it would only issue subpoenas for good reason, advising Karadzic to ask for them only in extreme circumstances to obtain information 'legally and factually' relevant for the defense, that he could not access in any other way. The Trial Chamber reminded Karadzic that he had already been cautioned for asking for subpoenas too often. Also, the Trial Chamber expressed its concern over Karadzic's 'practice' to ask for a subpoena every time someone was not willing to cooperate with his defense team.